IB Ring – Smart Ring for Quality Life, Fitness, Stress, Sleep, Health
$880.00
描述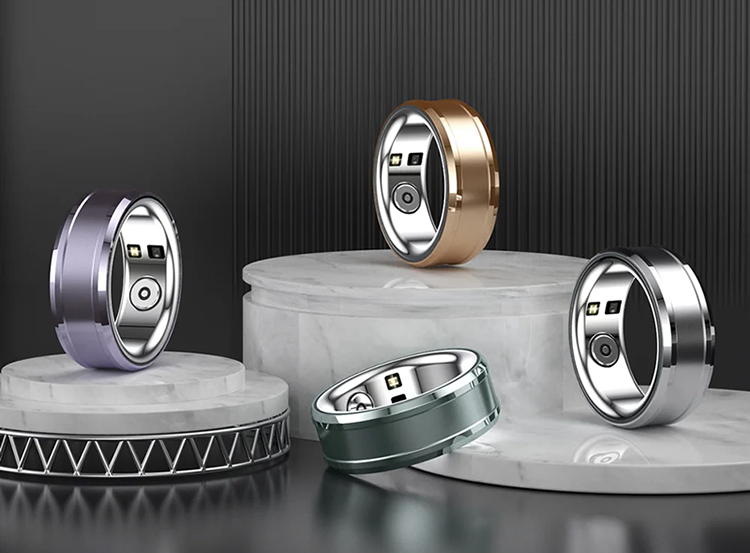 Don't Regret After Losing Your Health!
How Can We Maintain Our Health and Quality of Life?
Revolutionary Smart Ring emerges:
In today's fast-paced world, our daily health is often overlooked. However, neglecting health can have serious consequences, leading to a decline in quality of life and potentially incurring significant medical expenses.
The revolutionary smart ring combines optical sensors and intelligent algorithms to proactively assess your health condition. With this innovative smart ring, you can actively address potential health risks, live a healthier and more fulfilling life, and reduce medical expenses when you fall ill.
Specification:
[Product Name] IB Ring
[Material] Titanium Aluminum Alloy & Stainless Steel
[Connectivity] Bluetooth 5.1
[Sensors] Acceleration Sensor, Temperature Sensor, Optical Sensor, Heart Rate Sensor, Optical Blood Oxygen Sensor
[Battery Capacity] 18mAh
[Working Hour] 3-5 days
[Charging Time] 30-60mins
[Waterproof] IP68
[OS] Android 5.0 / IOS 11.0 or above
[Weight] 6.8gram
*Specification is subjected to change without prior notice
This is not a medical device, the data is for reference only and cannot use for the medical diagnosis
額外資訊
| | |
| --- | --- |
| Size 尺寸 | #10 (19.9mm), #11 (20.7mm), #9 (19mm) |
| Colour 顏色 | 金色 (Gold), 銀色 Silver |